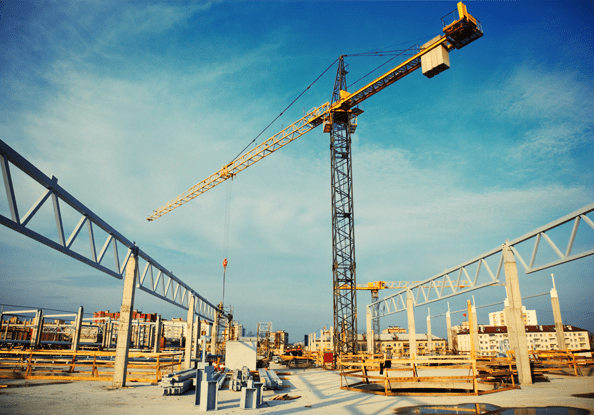 Miscellaneous factors have opened the path for increased efficiency in the continual progress of the construction industry and are expected to be seen in the year 2019. The improvement and application of technology in various sectors and industries has been expanding. New discoveries have been adopted to upgrade the old processes of working.
Other than technological breakthroughs, the labor force is becoming more quality focused.
Staying informed about the new trends gives those in the construction industry advantage to succeed and prosper.
What we are seeing in 2019?
We will definitely see different trends that will create a direct or indirect effect on the construction industry. Hence, we outlined 8 of them.
1. New Building Materials
The advancement of the construction industry will produce new materials which are simpler and safer to use. Innovative building materials allow stakeholders to better realize their project visions, improving robustness, sustenance and flexibility. Some of these materials are: Roman Concrete that produces more durable buildings, Graphene, Hardwood cross-laminated timber, Carbon-fiber balsa, Eco-friendly – green-mix and natural concrete, as well as the extremely strong and with low density – synthetic spider-silk.
2. Resiliency
After last year's onslaught of natural disasters, such as heat and cold waves, hurricanes, floods, and tornadoes, resiliency steps into the spotlight.
More architects and constructors will likely demand resilient site and structure features.
3. Greater emphasis on green construction
As the concern about environmental sustainability is increasing, the goal of green construction is to limit its environmental impact by conserving water and energy, and by using recycled or renewable materials to achieve resource efficiency.
LEED certification is one of the labels that enable companies to be recognized as green contractors. So this, green construction trend, will pressure the construction managers, architects and contractors to change their trade model and acquire relevant 'green contractors' recognition certificate.
4. Offsite construction on the rise
The desirability of prefabricated buildings is predicted to grow in popularity. As technology has progressed, modular units can now be built to be significantly sturdier, energy-efficient and cheaper than other buildings.
Modular homes offer the advantages of being developed off-site reducing the impact to the original landscape, diminishing noise, increasing safety and security, as well as providing a faster way of developing residential areas whose build time is 65 times faster.
5. Improvements in safety
Workplace accidents are pretty common in the construction industry. The Occupational Safety and Health Administration Statistics have shown that one in ten construction workers are injured every year. This knowledge has placed an increased scrutiny on the construction industry throughout the previous years and is expected to see a continued focus on implementing better safety procedures in the field in 2019 as well.
With the advancement of technology, construction companies have more assets than ever before to establish a safer work environment.
Virtual reality simulators can help workers get the thorough training they need before using dangerous equipment. There are even safety-focused software options, devoted to site inspections and safety audits, as well as software that detects falls and sends alerts to emergency contacts. Drones can be used to make construction sites safer by conducting inspections and keeping workers out of difficult-to-reach areas, and that's why they are growing in popularity in the construction industry today.
7. Software
7.1. Project Management Software
The project management software provides the construction industry with efficiency, transparency, and accountability. Like various other industries, construction has realized the potential of implementing a project management software which has been continuously advancing in order to draw more insights from data.
Construction managers can already see the benefits of real-time project management software and we are sure it is set to be one of the construction industry's watchwords for 2019.
7.2. Mobile Field Software
Mobile applications allow workers to communicate and access documents and other information in real time from the convenience of their mobile or tablet. And many mobile applications can be integrated into the existing systems, like supply chain management, payroll, and accounting.
7.3. Project Viewer
There is a lot of focus towards improving the way the industry operates and one of the important trends that are emerging are the project viewers. These tools are amongst the construction industry trends for 2019.
Project viewers enable an overview of the whole project, the upcoming or delayed tasks, or get information regarding critical tasks on the schedule. On the other hand, they can detect and analyze if the tasks and the resources are aligned with the budget.
By providing a constant view of the project status, progress updating and collaboration with the team, they help to minimize the project risks and delays.
8. Improving materials and technology
There isn't any doubt that technology advancements have already improved construction progress. Virtual and Augmented Reality modeling allows visualizing the projects before they're even built, which prevents costly mistakes.
3D printing and modeling, drone usage, as well as self-driving vehicles are one of the most important construction industry trends in 2019 and there is so much more to come.
3-D modeling gives architects a better idea of the look and feel of the building, and helps to transform 2-D screens into a virtual reality experience.
Drones provide numerous advantages to a construction project. They can access remote locations, collect data, complete safety inspections, capture project progress and so much more. Surveyors use them to create 3D mapping or images that later can be used to depict an area.
In the last 12 months we've seen many innovations as "Kinetic paving" which harvests energy from the footsteps of pedestrians to generate electricity, "smog-eating buildings" coated with material that reacts with light to neutralise pollutants in the air, as well as "4D-printed structures" that have the ability to re-shape or self-assemble over time by virtue of how they are formed and how different elements of their composition respond to external influences or induced forces.
The advanced materials and technology are expected to improve in the upcoming year continually.
2019 is setting itself up to be a year of advancement and change for the construction industry.
As a party in the construction industry, what trends have you noticed previously and which ones are you expecting in 2019?